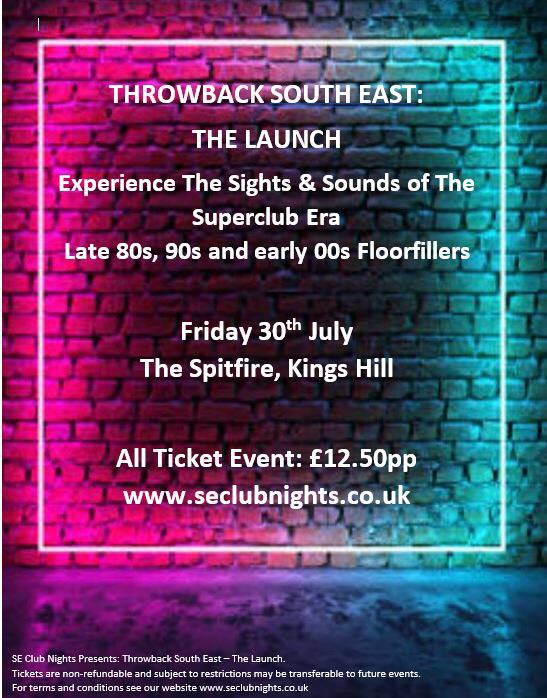 Throwback South East: The Launch
A night to celebrate the sights and sounds of the superclub era.
Throwback South East is the revival of the all time classic floorfillers from the superclub dancefloors of 1986-2004. The ultimate 90s dance party, where fancy dress is not required but is encouraged.
We cant wait to see you there, for the post lockdown party of your lifetime!
Entry: 7:30pm, Last Entry: 11pm, Close: midnight. Strictly over 21s, no ID no entry. Location is the function suite above The Spitfire Bar, Kings Hill.